Another Shape Of My Heart - 1 Track CDS - Promotional Release - DK
Updated: 6th of Sep 2010
Click on the pictures for larger versions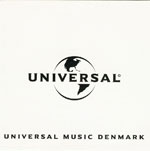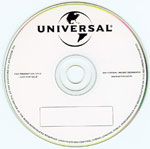 Releasedate:
2008
Manufactured in:
Germany
Mediatype:
CD single in cardboard sleeve
Availability:
5: Extremely hard to find
Catalogue number:
-
Barcode:
-
Issue:
Promotional Issue
Matrix:
-
LBR SID code:
-
Mould SID code:
-
Label:
Universal
Producer:
Lisa Miskovsky
Mix:
Robert Qwarforth
Executive producer:
-
CD Master:
-
Studio:
-
Sleeve:
-
Photo:
-
TrackList:
1: Another Shape Of My Heart (Bassflow Remake) : 3:28
Other Info:
The only single from the "Last Year's Songs" album. This single does not exist... This song was only
released on the album and as a single in digital form and not as a physical CD single. I talked to the
crew at Stockholm Records and at Universal and asked them about this single and they said that they now
only send out promotion songs digitally to radio stations etc. Not so fun for a record collector...
And then I stumbled over this CDS... But as I, Stockholm Records and Universal says : It doesn't exist... ;)
But I guess Universal in Denmark didn't get the message that they are only supposed to release songs
digitally nowdays :)